scrap graphite price/graphite electrode scrap
Product Description
Specifications for Graphite Electrode scrap

1. About Products:

•Feature:

Graphite electrode scrap also called " artificial graphite pieces " was to rest and high temperature graphite graphite electrode processing of waste baking products as raw materials, processing of various granularity, powder, granule, block.Products with high carbon and low sulphur, low nitrogen and low resistivity and low ash and other features.
Graphite electrode scrap means graphite electrode graphite carbon products factory production or processing of waste, as well as cutting machining production of graphite electrodes under the debris.Usually in pieces of graphite electrodes for export, including steel, foundry waste graphite electrodes used.

•Application:

Ir is used for Casting and Steel-smelting; Also applied as material to make graphite blocks, carbon raisers, or machining graphite parts,etc.

2.Our Factory:

•Experience: Zibo Huaming Graphite Materials Co., Ltd. Has four large factories who are specializing in the production of Graphite Electrode,Graphite Electrode Scrap,Graphitized Petroleum Coke, Electrode Paste, Graphites , Graphites powder, Carbon Electrode Paste, etc. We're locate in Shandong Province.
We're all have been in this line more than 15 years.

•Professional Manufacturer and exporter: As one of the leading companies in this field, Huaming Group has a number of independent intellectual property rights and strong R & D capabilities. Our business ranging from the production of graphite material to precision machining of graphite parts and Graphite Molds.
And we've been in Graphite & carbon products exporting business for more than 10 years before our this company newly established. For more information about us and our factory, please kindly visit our website. You will find more information that you want to know. Our website:

•Consistent Quality Control: The whole management process is strictly complied with the ISO9001-2000 quality management system. For more than 15 years endeavor, Huaming carbon raiser has earned its reputation for exceptional carbon absorption performance and is welcomed by global customers from Japan, USA, Korea, Europe etc.

3.Our Service:

We are producing and supplying Graphite Electrode Scrap with Fixed carbon F.C.: 98-99.2%min; S: 0.02-0.05%max; Size:1-3mm, 1-5mm, 0.5-5mm, 1-10mm, 3-10mm, 90%;Our goods are with high quality, the best price.
Our quality are always quite good and stable. We're producing and packing according to the customers' requirements and option;

4.Company Tenet:
We always try our best to Provide Customers with High Quality, Best and Lowest Price, and Satisfied Service.

5.Operation Principle:
We look on our quality and service as our Life; The customers are always right.

6.Our Promise:
We can promise to compensate all the amount of the contract if any problem for our goods. It must be approved and certified by the third party's independent Inspection Authority.

7.Best Choice:
It's a good and wise choice for customers' buy from us. It's our great pleasure to work together with you.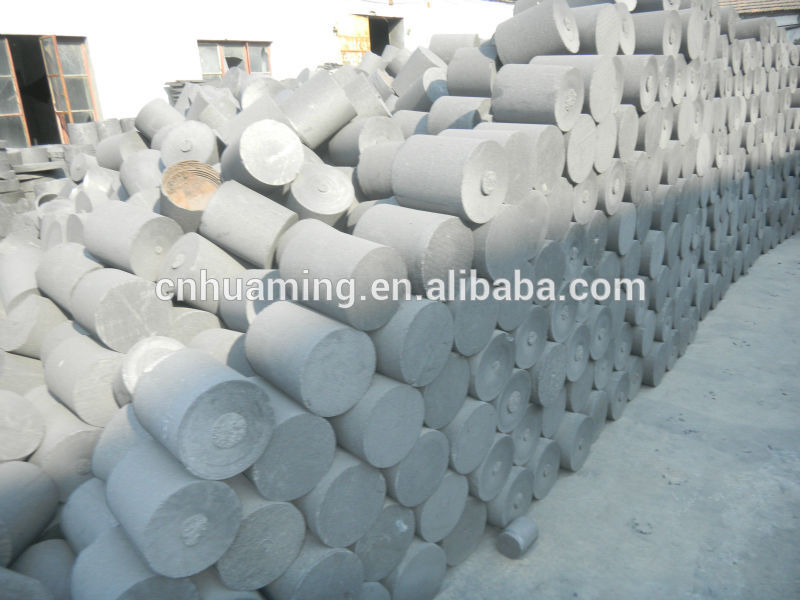 Our production engineering and quality reach the domestic leading level and they are popular in China even in South Korea and Japan. Our products are widely used in steel, smelting, chemical industry and so on. Our products are trusted by customers and have a good future because of high technical content and good quality. 


Packaging: 
1-usually used plywoode case with enough fillings inside, in order to avoid damage
2-cartons are also available
3-as customers' requirements
Shipping date: within 25 days after receiving the deposit or L/C, by sea or railway.
•   Close customer contact through a global marketing network covering more than 90 countries
•   Professional technical and individual advice provided at customers' own sites
•   Detailed design proposals to solve customer-specific problems
•   Application-oriented training in key applications and special literature
•   Extensively equipped laboratories for analyses
•   Reliable and flexible delivery service
If you are interested in graphite mold or other graphite products. Pls. kindly inform us your requests, like the density and drawings. We are glad to give you our prices for your reference.
Cynthia Bi
Phone:+86-18764319719
Tel: +86-0533-5200289 
Fax: +86-0533-5200289
Zibo Huaming Graphite Materials Co., Ltd.

Addr:  Suli Village, Wangcun Town, Zhoucun, Zibo, Shandong, China
Amy
Zibo Huaming Graphite Materials Co., Ltd.
Phone:+86-13053397721/Sky:longzhu.xu1
Tel: +86-0533-5200289 / 6696966
Fax: +86-0533-5200289 / 6682763
Http:  
Addr:  Suli Village, Wangcun Town, Zhoucun, Zibo, Shandong, China (Mainland)
1. Delivery time?
     The delivery time is around 30 days after receiving your deposit or L/C.
2.  MOQ?
    For trail order, we accept 10MT.
3. Payment term?
    30% deposit, balance against the BL copy;    100% L/C at sight
4. Production Capacity of our factory?
    300,0MT per month.
Physical and chemical indicators of graphite electrode scrap
Item

Unit

Indicator requirement

Senior

Resistivity             <=

µΩm

11

Bulk density           >=

g/cm3

1.6

Compression strength  >=

MPa

36

Ash                  <=

%

0.3
Main technical index:
Product No.
Density
Electric Resistivity
Bending  Strength 
Compression Strength
C.T.E 
Ash%
Grain Size
(g/cm3)
 (μΩ-m)
(MPA)
(MPA)
 (10-6/°C)
(UM)
HM-LSGB-01
1.7
10.5
7.5
20
2.3
0.3
4
HM-LSGB-02
1.6
10
7.5
20
2.3
0.3
2
HM-LSGB-03
1.7
8.5
8.5
21
2.5
0.3
2
HM-LSGB-04
1.7
7.8
9
23
2.5
0.3
0.8
HM-LSGB-05
1.74
7.5
13.5
30
2.5
0.3
0.8
Product Categories : Graphite Scrap